Become a reseller
Agricultural Products of Australia has formed close alliances with major rural and produce outlets. Some of the benefits offered to our resellers include:
Quality products with a reputable brand name.
Wide range of feed, water and general rural products.
Merchandising support.
Stock available ex Brisbane QLD and Gosford NSW.
Technical and sales support from your account manager.
Monthly specials
To become a reseller please contact us.
Phone 1800 220 018 or email info@agriculturalproducts.com.au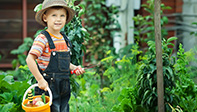 Feature Articles