About Agricultural Products of Australia
Agricultural Products was founded by Rob Adcock in 1995 and commenced production at our Gosford factory on the Central coast New South Wales. Rob was already making road safety products from polyethylene plastic and decided to diversify the product range.
Having run sheep and beef cattle at his Tamworth farm, Rob could see a need for strong lightweight troughs and feeders for his farm. This has lead to the development and manufacture of our APA line of products. These products have become the Farmers Choice for multi-purpose poly products for strong & economic livestock feed & watering solutions.
In 2005 we became known as the National Plastics Group of Companies and Agricultural Products of Australia became a division of this company.
Also included are the following divisions:
National Barriers Australia
Rotacast Plastics
National Polymers Australia
We continue to supply rural Australia through our association with the major rural supply stores and a host of independent shops.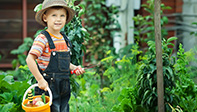 Feature Articles