Agricultural Products
Click on the images to enlarge and view detail.
AGCB
Compost Bin Polyethylene construction with breather holes and lid. Ideal for the scraps and grass clippings to give you a rich garden soil. 1000mm diameter x 860mm wide.

AGFP
Round pot with heavy duty thick gauge polyethylene, available in large range of popular colours including stone finish. 600mm diameter x 430mm high.

AGBB
Breeding Box This rectangular box was developed for breeding worms and crickets. Made from food grade UV stabalised polyethylene. Dimensions 1280mm long x 750mm wide and 450mm deep.

AGPB
Planter Box Dimensions are 835mm long x 400mm wide x 375mm deep. Ideal for Herbs, Flowers or vegetables.

AGMCT
Heavy duty molasses carry tank with recessed forklift tynne slots, metal support bars around middle to provide additional strength, , recessed chamber for brass outlet and gatevalve, 400mm screw on lid and breather, 650Lt capacity. Can also be used for water, or chemical storage. 1175mm long x 1170mm wide x 625mm high.

AGMR
Complete molassed roller with heavy duty 140Lt base, drum and straps includeded. An ideal way of providing medication or supplementary minerals to your livestock. Can promote more efficent digestion, maintain weight during harsh condiions. On the off season you can remove the roller and use for feed or water troughs. 860mm long x 650mm wide x 450mm high.

AGTAH
Triangular Auger Hopper. Made from tough and durable polyethylene. Extra deep base to hold more grain. The smooth surface guarantees that the grain will not stick to the surface. 500mm high x 650mm wide x 1000mm deep (to fit 175mm to 275mm Augers).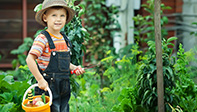 Feature Articles